Types of Wrinkles & How to Treat Them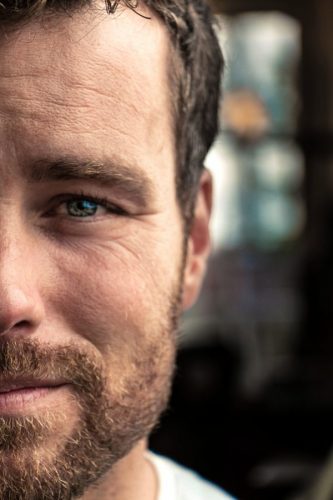 Wrinkles are lines that form in the skin. They are the result of changes that occur in the dermis and subcutaneous tissue.
Whether we like it or not, wrinkles are part of the aging process. As we go through life, everything from the sun and our environment to our lifestyle factors and genes affect our skin. Fortunately, there are many skin rejuvenation treatments to help counter some of the effects of aging. To better understand how to treat wrinkles, it is important to understand the different types.
4 Types of Wrinkles
A study published in the International Journal of Cosmetic Science found there were four main types of wrinkles: dynamic expression lines, atrophic crinkling rhytids, permanent elastotic creases, and gravitational folds. Let's take a look at them.
Dynamic Expression Lines
Dynamic expression lines are formed from repeated facial expressions, such as smiling, frowning, and squinting. Over time, they become more noticeable and can become permanent.
Many women and men use Botox to treat these types of facial wrinkles. Botox is used in the forehead, between the brows, and around the corners of the eyes. It works by reducing muscle contractions and movement in the treated areas. With less movement by these facial muscles, the skin can relax and these dynamic wrinkles can smooth out.
Atrophic Crinkling Rhytids
Atrophic crinkling rhytids usually appear as fine lines that run parallel to each other. They normally disappear when the skin is stretched. They can occur anywhere on your body and give your skin a worn look. The wrinkles are caused by the breakdown of collagen in the skin. Collagen is a protein that gives skin its elasticity.
This type of wrinkle is a "static" wrinkle, which means that it isn't caused by facial movements. Therefore, Botox doesn't work for these types of wrinkles. To delay the onset of these wrinkles and to avoid very noticeable wrinkles in the long run, limit sun exposure and quit smoking. Harmful rays from the sun and tanning beds and smoking cigarettes aid in the breakdown of the collagen.  
Permanent Elastotic Creases
Permanent elastic creases are lines that end up becoming a permanent crease. They usually appear on your cheeks, upper lip and back of your neck. As with all types of wrinkles, sun and cigarette smoke increases your risk for developing these creases. Sun and smoking can even make them worse.
Gravitational Folds
As we age, our skin loses structure and its elasticity. These aging effects combined with the force of gravity create gravitational folds. Gravitational folds appear as sags and folds. These folds and wrinkles may be more pronounced on leaner individuals than those with more fat on their face. Facelifts, a type of cosmetic surgery, can treat these types of wrinkles.
Looking for Skin Rejuvenation Treatments?
While wrinkles are part of the normal aging process, there are some treatments to help rejuvenate your skin and give you back a youthful appearance. Contact Apex Medical Spa to see what treatment options we offer. Some of our non-surgical treatments include Kybella, Juvederm, and Botox for the face.