Got Wrinkles? No More!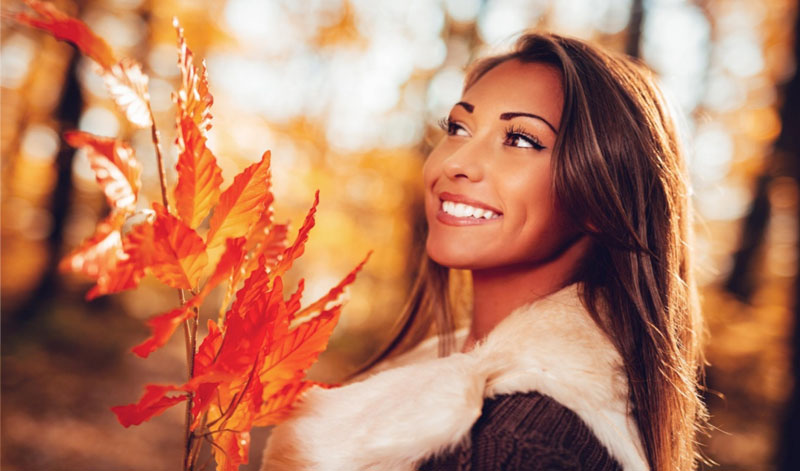 Changes in the subcutaneous tissue that occur over time in the skin influence the increase in wrinkles. The lines that begin to form in the skin are a part of the aging process that occurs.
Even though we may not particularly like wrinkles, they are a natural part of the aging process. To understand why wrinkles form, how to reduce their pace, and repair them, it is important to be educated on them.
Causes behind Wrinkles
There are two types of causes behind wrinkles: internal and external. Internal causes can be genetics, hormones, and glycation. If you have excessive wrinkles in the older members of your family, it would be a good idea to begin to take preventive measures to avoid getting wrinkles.
Reduction in estrogen, especially during menopause, can also cause an increase in wrinkles which is one main reason women get wrinkles more than men. Increase in glycation can also cause the skin to become rigid which can increase wrinkles.
External causes of wrinkles can be attributed to aging, sun damage, smoking, and facial expressions and movements. Dynamic wrinkles are the first ones to form due to the facial expressions we use every day.
Over time some processes also begin to slow down due to aging which causes wrinkles to appear. Smoking is one sure fire way through which your skin can get damaged, as well as sun rays. Both of these cause the process of wrinkling to accelerate.
Preventive Measures
There are some steps that everyone can take to slow down the process of wrinkles:
Avoid smoking as that can accelerate the wrinkling process.
Never use sun tanning beds, and regulate natural sun tanning as well. Don't completely avoid the sun either; just make sure to use hats, shades, and lots of sunscreens. This is because vitamin D is necessary for you as well.
Have a healthy diet of protein and fiber instead of fats and sugars.
Make sure your diet also includes natural antioxidants so make sure you have foods like blueberries, kale, prunes, and kiwis.
Add gelatin to your diet as it can be a great supplement to glycation.
Stay hydrated as much as you can as water helps to naturally moisturize skin and rejuvenate it.
Moisturize your skin often to avoid wrinkles, but use natural nontoxic moisturizing agents like coconut oil or argan oil.
Get plenty of sleep since having a good sleep schedule can keep your skin healthier.
Repair Wrinkles
Although preventive measures can slow down the wrinkling process they aren't a long-term solution. Wrinkles can't be kept away using traditional tips and tricks for life; hence, more and more people are opting for easy methods like Skin Rejuvenation methods like Juvederm and Botox.
Botox is a barely 10-minute treatment for wrinkles around the corner of your eyes, forehead, and brow. It is administered in the form of injections and is especially effective for dynamic wrinkles that form naturally due to aging. Juvederm, on the other hand, combats wrinkles through the restoration of facial volume.
Dealing with wrinkles can be a nuisance but advances in technology have made it easier. For more information wrinkles contact the best medical spa.