Common Questions About Botox®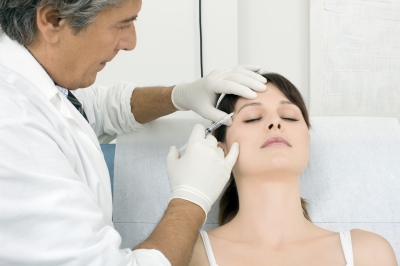 Are you considering a Botox® Cosmetic treatment? Here are some of the more frequently asked questions about the treatment.
What is Botox® Cosmetic?
BOTOX® Cosmetic is an aesthetic treatment that improves the appearance of crow's feet, frown lines, and wrinkles between your brows. It contains tiny amounts of a highly purified botulinum toxin protein refined from the bacterium, Clostridium botulinum.
How Does It Work?
Botox® Cosmetic is injected into your muscles around the forehead area, and it lessens the activity of these muscles. These muscles contract often due to smiling, frowning, and other facial expressions.  These facial expressions and muscle contractions etch lines and wrinkles into the skin. With a Botox® treatment, these muscles contract a lot less and your skin is able to smooth over.
What Types of Wrinkles Are Treated with Botox?
Wrinkles that are created by the movement of facial muscles can be effectively treated with Botox. These types of wrinkles are not as noticeable when your face is relaxed. Botox temporarily paralyzes the muscles and keeps them from making the wrinkles and lines.
The other type of wrinkle is a static wrinkle, which means it is present when the face is relaxed. Botox does not usually treat this type of wrinkle.
Is It FDA Approved?
Yes. Botox® is FDA approved in the U.S. and has been in use for decades. Millions of people have used it.
Does Botox® Treatment Hurt?
Some patients may feel a pinching sensation at the injection site. However, if you are concerned about discomfort, a topical numbing cream can be applied before the treatment.
How Long is a Botox® Treatment?
Usually, a Botox® treatment takes about ten minutes. However, you may spend some extra time talking about your treatment goals with your doctor.
How Long Will It Take to See Botox® Treatment Results?
Typically, most patients see results with 24-48 hours of the injection.
How Long Does Botox® Results Last?
Results usually last up to 4 months. At this point, the muscles are able to move again and create wrinkles.
Is There Any Down Time?
Downtime is minimal and you can return to your normal daily activities after the treatment.
Who Shouldn't Use Botox®?
Pregnant women and breastfeeding women should not get Botox® treatment. Also, people with lowered immune systems and some neuromuscular disorders should not get it. Consult with your doctor to see if you are concerned with any medications or health conditions being affected by the treatment.
If you are looking for a Las Vegas Botox treatment, contact Apex Medical Spa. Along with Botox, we offer many other effective skin rejuvenation treatments. Get the results you desire!
Image courtesy of Ambro at FreeDigitalPhotos.net